Our Process
Our hats are hand made, one-at-a-time from the finest quality fur felts of either rabbit or beaver.  They can be custom dyed, finished in a variety of ways, and adorned with a variety of banding options to give each a hat a truly unique look.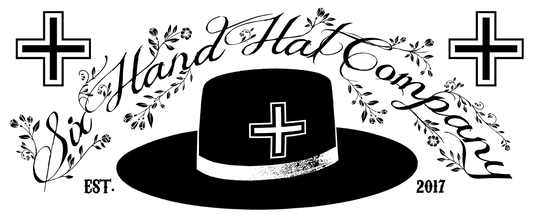 We are more than just hats
In addition to making beautiful hats by hand, we also have other wares to help complete your look.  As well, we have one-of-a-kind antiques and artisan made provisions to help beautify your life.
View Our Collections
We Have Turquoise!
From raw stones to finished works of art and wearables, come see what we have to offer.
Shop Now
We're On Instagram At: @SixHandHats